We have moved to the SPRING!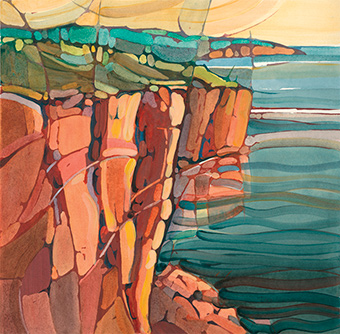 Painting by Dan Wiemer
Here is what you missed in the 2014 Studio Ramble tour. No Ramble in 2015
The Mississippi River valley area in Minnesota and Wisconsin is home to literally hundreds of artists. From just south of the Twin Cites to beautiful Lake Pepin, some of the finest artists in the Midwest live and work. This year 14 studios, featuring nearly two dozen artists in and around the Red Wing area, are opening their doors for a two day weekend tour.
Here is an opportunity to tour the studios, meet the artists and see and purchase art work in a variety of media including pottery, painting, printmaking, photography, sculpture, textiles, jewelry, computer imaging and Giclee prints. One of the sites will also have live music during the weekend.
The tour runs from 10 to 5 on Saturday April 26th, and 10 to 5 on Sunday April 27th — the last weekend in April.
For more information contact: studioramble@husomandrose.com.